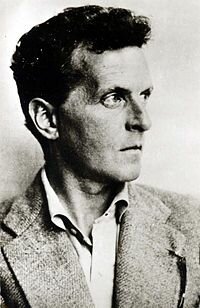 (26 April, 1889 – 29 April, 1951) was an Austrian philosopher who worked primarily in logic, the philosophy of mathematics, the philosophy of mind, and the philosophy of language. As one of the twentieth century's most important philosophers, his influence has been wide-ranging.
Before his death at the age of 62, the only book-length work Wittgenstein had published was
Tractatus Logico-Philosophicus
. He worked on
Philosophical Investigations
(1953), and in 1999 it was ranked as the most important book of 20th-century philosophy.
Life
Ludwig Wittgenstein was born in Vienna on 26 April 1889, to Karl Wittgenstein and his wife Leopoldine Kalmus. His father was Jewish and his mother Roman Catholic. He was the youngest of eight children, born into one of the most prominent and wealthy families in the Austro-Hungarian empire. Ludwig was born in the Palais Wittgenstein at Alleegasse 16, now the Argentinierstrasse, near the Karlskirche (St. Charles's Church, Vienna). There were nine children in Ludwig's family. There were four girls: Hermine, Margaret (Gretl)—who was analysed by Sigmund Freud in the early 1930s—Helene, and a fourth daughter who died as a baby; and five boys: Johannes (Hans), Kurt, Rudolf (Rudi), and Paul, who became a concert pianist despite losing an arm in the war, and for whom a number of composers wrote works for left hand (the most famous of which was Maurice Ravel's Piano Concerto for the Left Hand). Ludwig was the youngest of the family. Ludwig's father became an industrialist and went on to make a fortune in iron and steel. Ludwig's mother was an aunt of the Nobel Prize laureate Friedrich von Hayek. The Wittgenstein children were baptized as Roman Catholics—the faith of their maternal grandmother—and Ludwig was given a Roman Catholic burial upon his death.
More
...