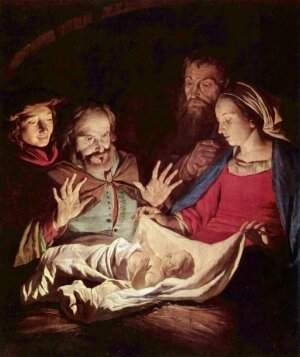 Who was the historical Jesus?
This article is about Jesus the man, based upon historical methods to reconstruct a biography of his life and times. For disputes related to the existence of Jesus, theological perspectives about Jesus, and reliability of ancient texts relating to him, see:
Jesus was a Jewish teacher who attracted a small following of Galileans and,
after a period of ministry, was crucified by the Romans in the Iudaea Province during the governorship of Pontius Pilate.
Eusebius of Caesarea (~275-339) is an example of an early Christian historian and Flavius Josephus is an example of a 1st-century Jewish historian.
More
...